celebrity tv- The source for entertainment news, celebrity gossip and pictures. fashion trends, TV, music and movie reviews, online video and more
Radar Online
that Heidi Montag and Spencer Pratt are back together despite their public breakup, the plastic pairing tells
People
that their separation is literal as well as emotional.
"We don't live together," Pratt said, shooting down recent rumors that the gruesome twosome is co-habitating even after Heidi filed for divorce last week.
He and Heidi Montag are on good terms and are still spending time together, but Pratt says they're not reconciling and aren't living under the same roof.
Spencer Pratt has been in and out of the couple's Pacific Palisades residence, as seen on
The Hills
, while Montag is living in Malibu (with Cougar Zank).
Still, Speidi does see each other often.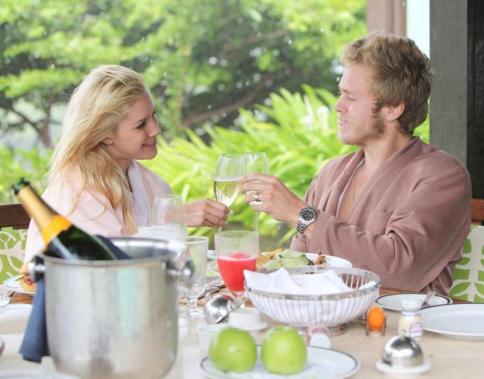 It's easy to see why the public would be skeptical of anything these two say or do, but Speidi insists their breakup, while amicable, is the real deal.
"Spencer and I are finally moving forward with our lives, but with any divorce there is much to work through," Montag said. "We've been together almost five years ... there are assets to divide, work to be discussed, and we share our puppies."
The split hasn't been easy on either one.
"This has been a heartbreaking experience to go through and it's not that I don't love Spencer," Montag said. "We just want different things in life."
Spencer Pratt says he loves Heidi, but calls their marriage a show for
The Hills
. Sad. If these two can't make it, what hope is there for any of us?