celebrity tv- The source for entertainment news, celebrity gossip and pictures. fashion trends, TV, music and movie reviews, online video and more
Keeping Up With the Kardashians: Koming Back August 22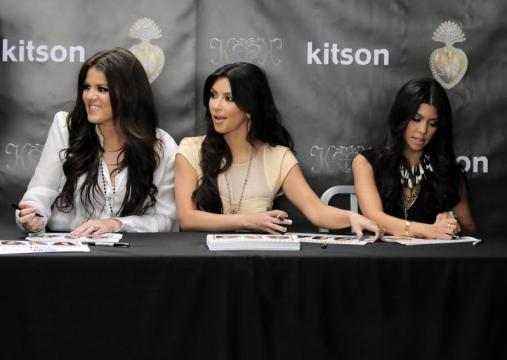 KEEPING UP WITH THE KARDASHIANS SEASON THREE: GETTIN' KRUNK. That's not really what it will be subtitled of kourse, but a celebrity gossip site can dream.

In another scene, Kourtney - spoiler alert!!!!!! - moves out of the condo she shares with douchetastic BF Scott Disick and into Khloe and Lamar Odom's pad.

But the producer Kourtney decides she needs to move out once Khloe and Disick get into a screaming match and Khloe refuses to let him into her home.

Little sisters Kylie Jenner, who just debuted as a model, and Kendall Jenner, whose racy bikini pictures recently caused a stir - will have bigger roles as well.

The network says they're "no longer the quiet, young children they once were, and Bruce and Kris have their hands full with their youngest daughters' new career opportunities, first dates and not so lady-like behavior towards the paparazzi."

Kylie is 12 and Kendall is 14. Great values, E!